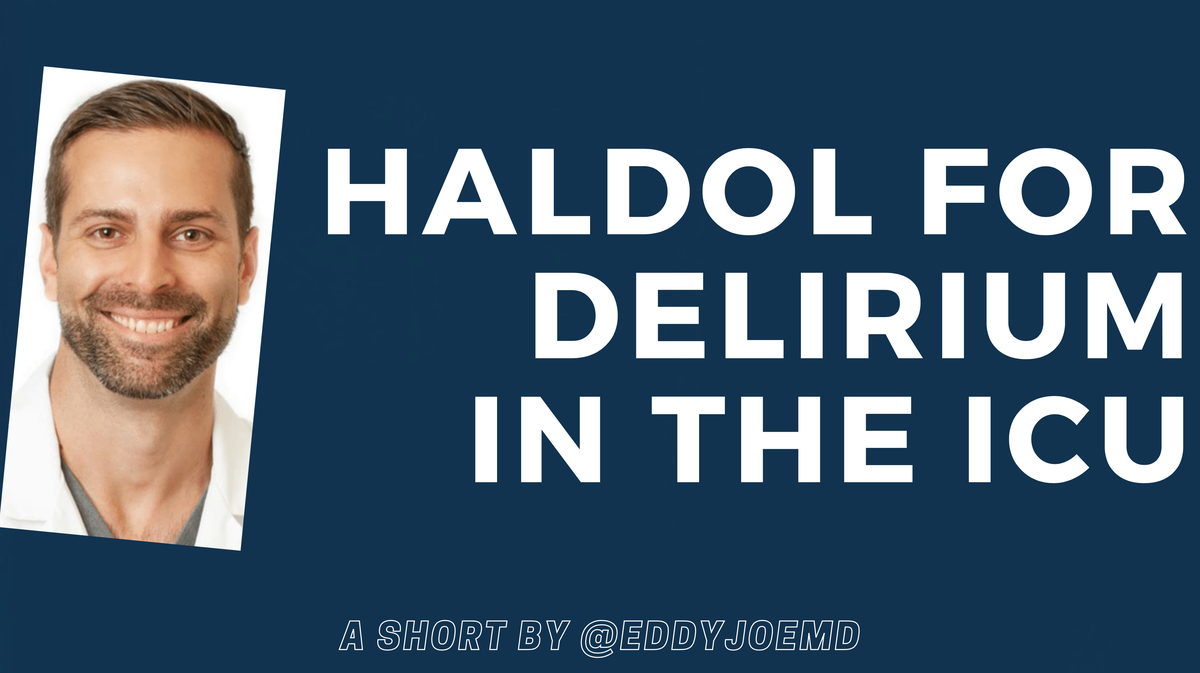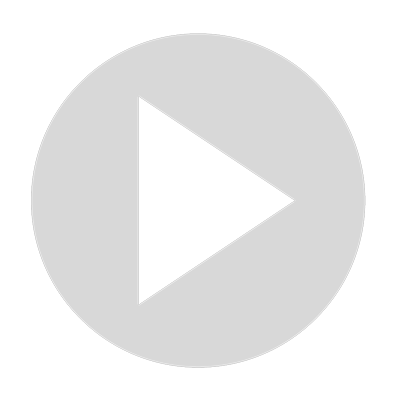 Haldol (Haloperidol) in the ICU for Delirium: One-Minute Journal Club
Haldol, also known as haloperidol, is a antipsychotic that is used in the intensive care unit (ICU) to treat delirium. What is the evidence?

Show Notes: //eddyjoemd.com/haldol-icu/

Citation: Andersen-Ranberg NC, Poulsen LM, Perner A, Wetterslev J, Estrup S, Hästbacka J, Morgan M, Citerio G, Caballero J, Lange T, Kjær MN, Ebdrup BH, Engstrøm J, Olsen MH, Oxenbøll Collet M, Mortensen CB, Weber SO, Andreasen AS, Bestle MH, Uslu B, Scharling Pedersen H, Gramstrup Nielsen L, Toft Boesen HC, Jensen JV, Nebrich L, La Cour K, Laigaard J, Haurum C, Olesen MW, Overgaard-Steensen C, Westergaard B, Brand BA, Kingo Vesterlund G, Thornberg Kyhnauv P, Mikkelsen VS, Hyttel-Sørensen S, de Haas I, Aagaard SR, Nielsen LO, Eriksen AS, Rasmussen BS, Brix H, Hildebrandt T, Schønemann-Lund M, Fjeldsøe-Nielsen H, Kuivalainen AM, Mathiesen O; AID-ICU Trial Group. Haloperidol for the Treatment of Delirium in ICU Patients. N Engl J Med. 2022 Oct 26. doi: 10.1056/NEJMoa2211868. Epub ahead of print. PMID: 36286254.

Show More
Show Less